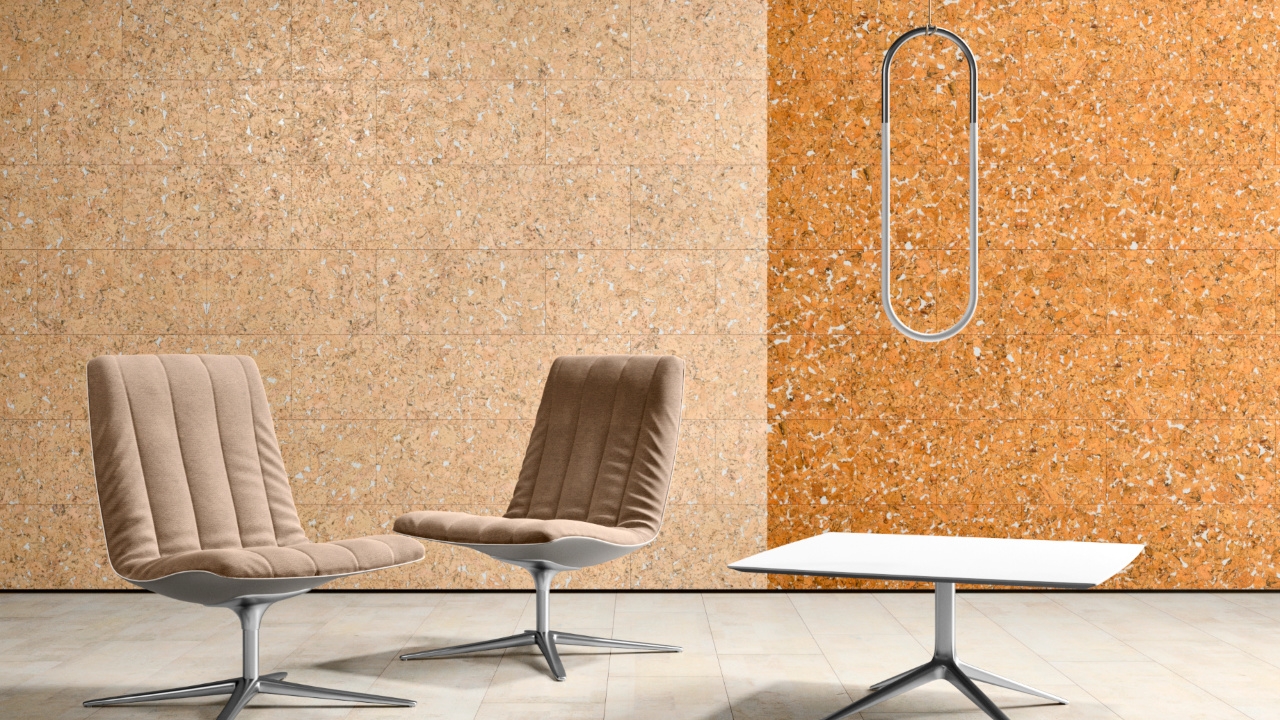 Quality and fashionable cork wall tiles and cladding.
Cork Wall Tiles & Cladding
Decorative Wall Insulation
With stunning designs and patterns from geometric shapes to naturally inspired designs, our cork wall tiles will transform any space. The benefits of cork as a wall covering or as cladding include sound and heat insulation. Our wall tiles and cladding come in thickness ranging from 3mm to 35mm. The ideal choice for Reception lobbies, recording and yoga studios, we have designs for every space.
The Thermal resistance of typical 3mm thick cork tiles is 0.057m2/KW. Thermal insulation is enhanced and cork tiles are often used to eliminate condensation on a cold walls. Easy installation makes them very popular in cityscape as well as in the country.